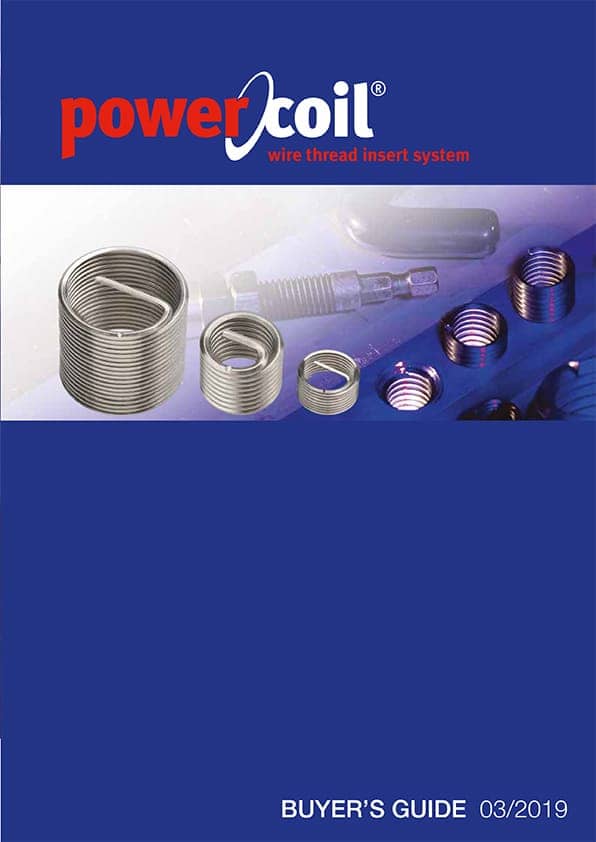 About PowerCoil
PowerCoil Wire Thread Inserts strengthen tapped threads in light weight
parent materials such as aluminium. They are helically wound inserts
made from high quality chromium nickel stainless steel with a diamond
shaped cross section.
PowerCoil inserts are used in OEM applications in a wide range of industry
sectors including aerospace, automotive, military and electronics. They
are inexpensive when compared to other inserts and simple to install, yet
are extremely tough, wear resistant and corrosion resistant.