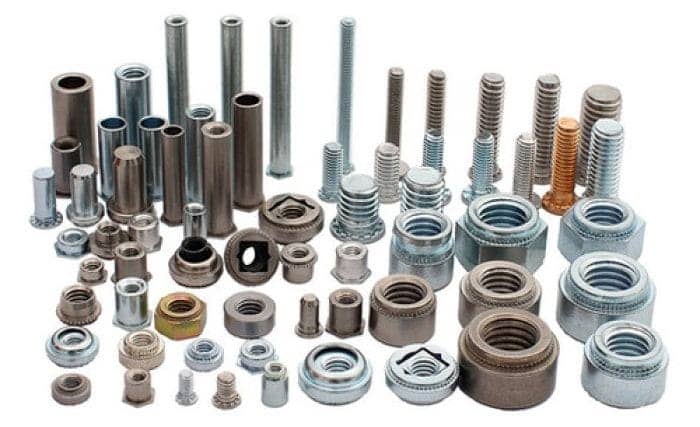 KEY ADVANTAGES OF SELF-CLINCHING FASTENERS
Provide strong threads or attachment in metal as thin as 0.20 mm / .008″.

May be installed using any parallel acting squeezing force.

Provide high pushout and torque-out resistance.

Do not require special hole preparation, such as chamfering and deburring.

Reverse side of metal sheet remains flush – no swaged rim protrusion.

No retapping necessary after application.

Low installed costs.

Can be installed using automated equipment for high volume applications.
DESIGN FOR ASSEMBLY
Self-clinching fasteners help designers meet DFA parameters which include:
Fewer parts to handle. Hardware such as washers, lock washers and loose nuts are no longer required in final assembly.

Fewer assembly steps. Since the task of hardware installation is done during fabrication, the number of steps required for final assembly time is reduced.

Less total assembly time. Fewer parts and less steps mean shorter assembly time