Nitronic 60 HeliCoil / Inconel X750 HeliCoil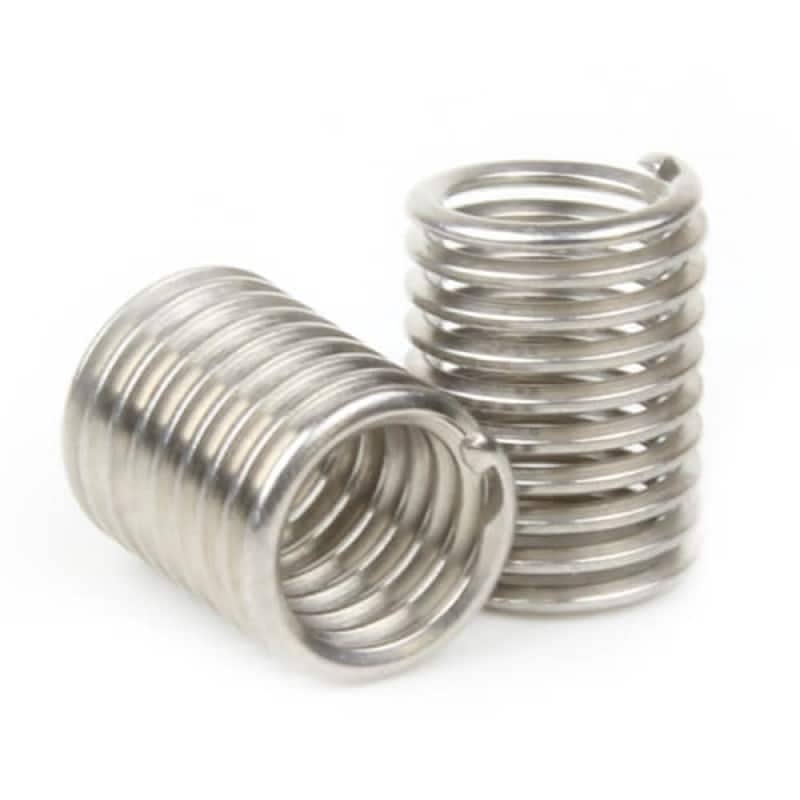 Nitronic 60 HeliCoil
Inserts made from Nitronic 60 are specifically engineered to eliminate galling and fretting when used with stainless steel screws. 
The surface friction between the mating screw and the Nitronic 60 insert is superior to 304 Stainless Steel inserts due to the additions of silicon and manganese to the alloy which reduces wear and galling, thus particulate matter is eliminated completely or minimized. 
The inserts require no additional coatings or platings, making them ideal for use in a vacuum as there is no out gassing, and they are not limited by the lower temperature capabilities of some platings and coatings, e.g. cadmium and dry film lubricant. The inserts are non-magnetic (< 1.0 G/O), have good corrosion resistance, a tensile strength of approximately 200,000 PSI, a hardness of Rc 43-50 and can be used in temperatures up to 500° F. Typical applications include semiconductor, aerospace industries, or when requirements indicate the use of 300 series Stainless Steel male fasteners. The material is metal alloy number UNS S21800.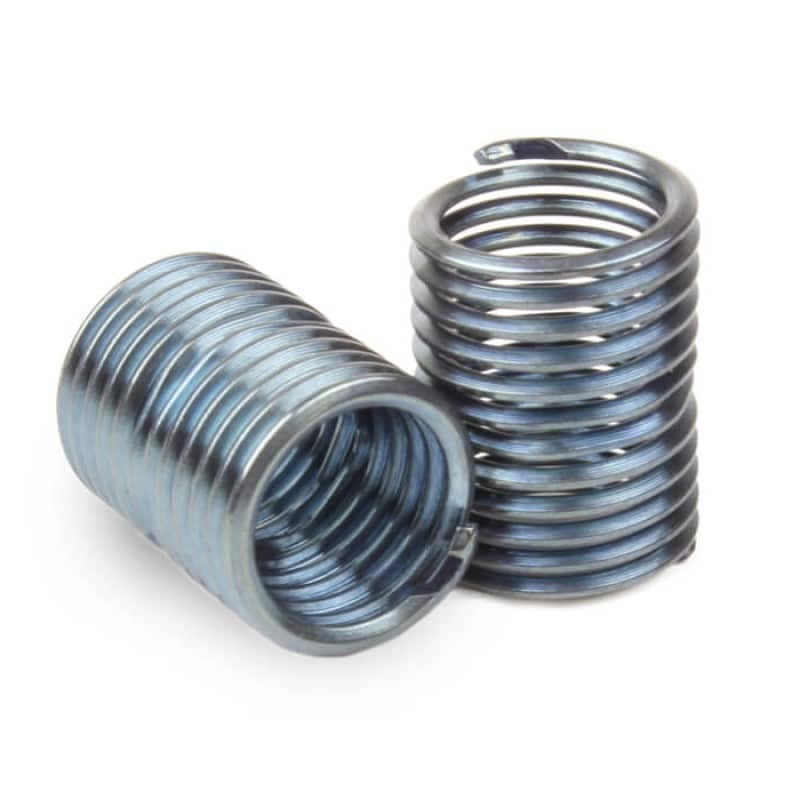 Inconel X750 HeliCoil
Inserts are supplied in this material for higher temperature capability and reliability applications. Inconel X-750 inserts have approximately the same strength and hardness characteristics of 304 stainless steel inserts, but can be used in environments up to 1,000° F. 
The material is a nickel-chromium alloy, made precipitation hardenable by the additions of aluminum and titanium. It has good rupture resistance at higher temperatures, good corrosion and oxidation resistance and a lower magnetic permeability than 304 stainless steel inserts (< 1.0 G/O). 
Typical applications include gas turbines, rocket engines, nuclear reactors, pressure vessels, and various aircraft components operating in higher temperature environments. The insert material is covered by specification AS7246