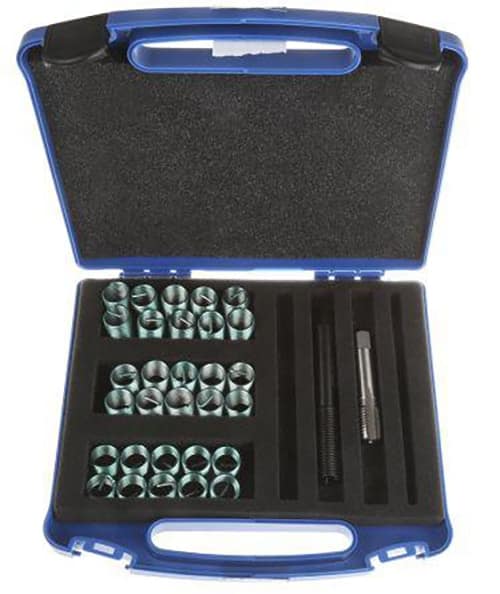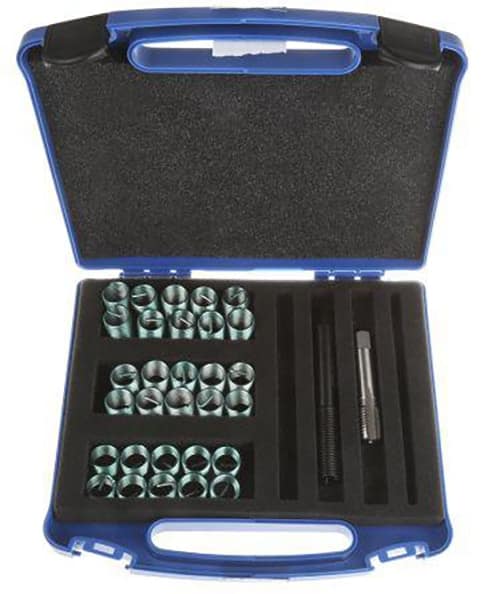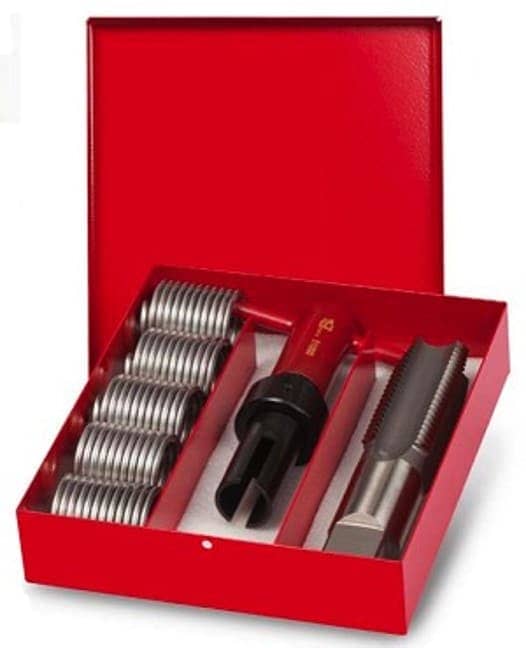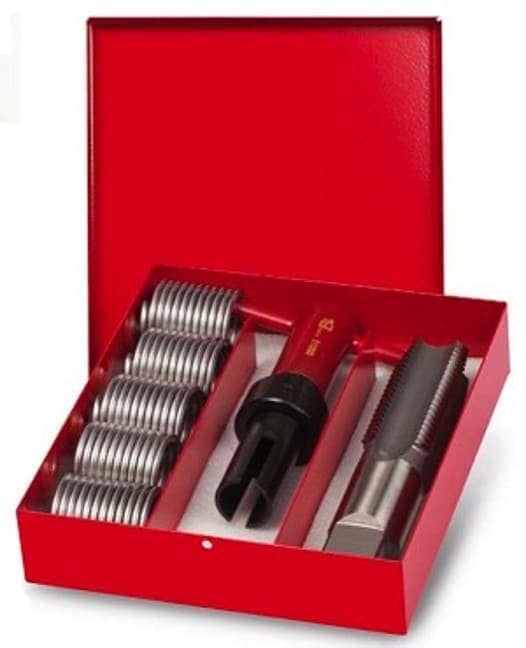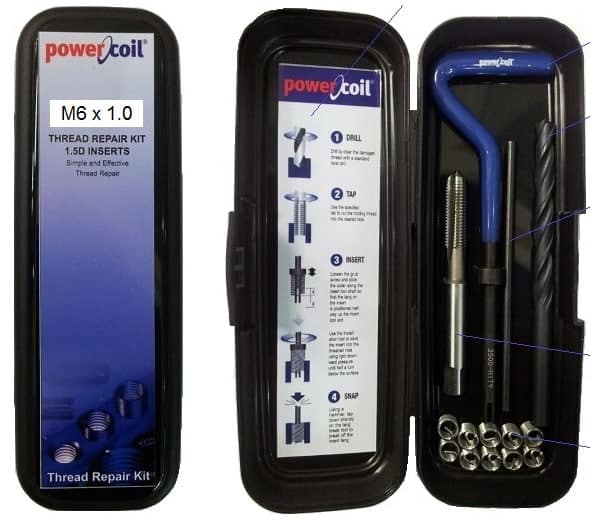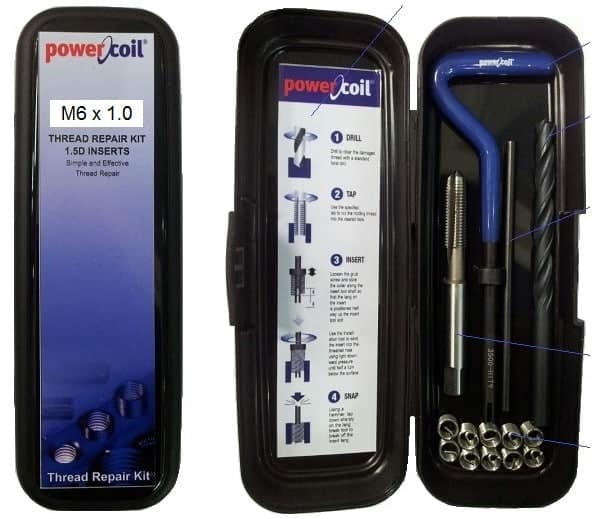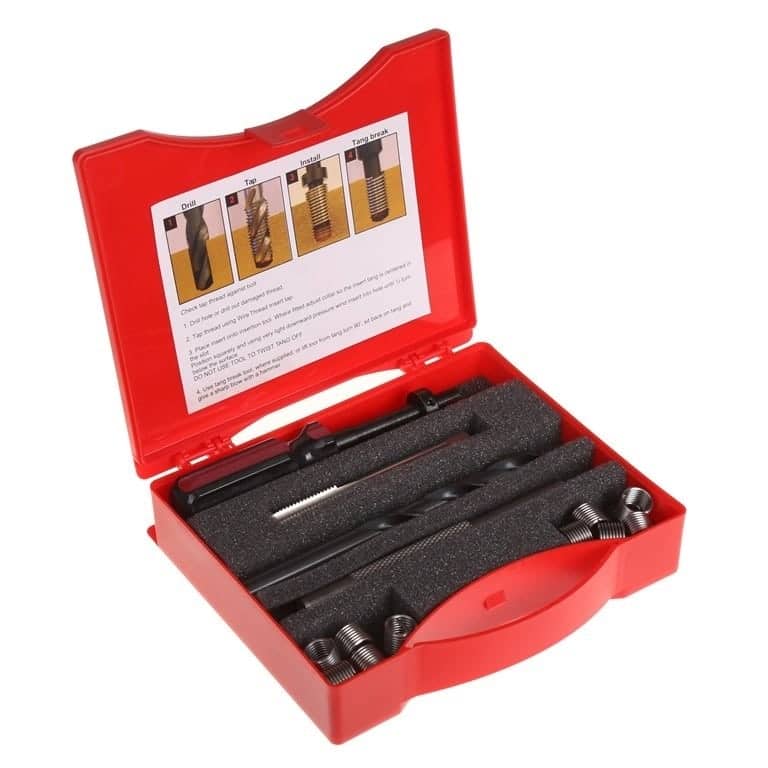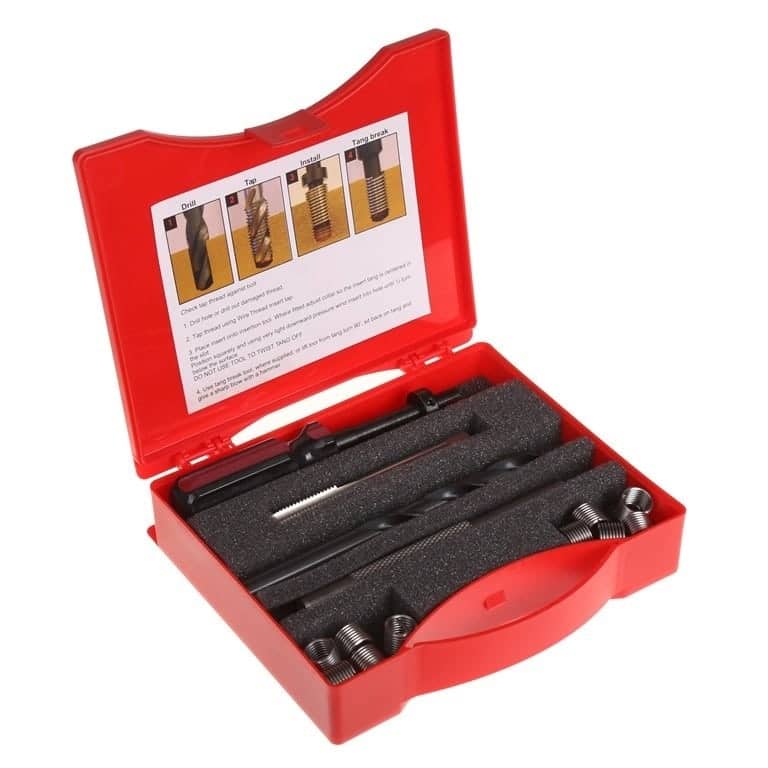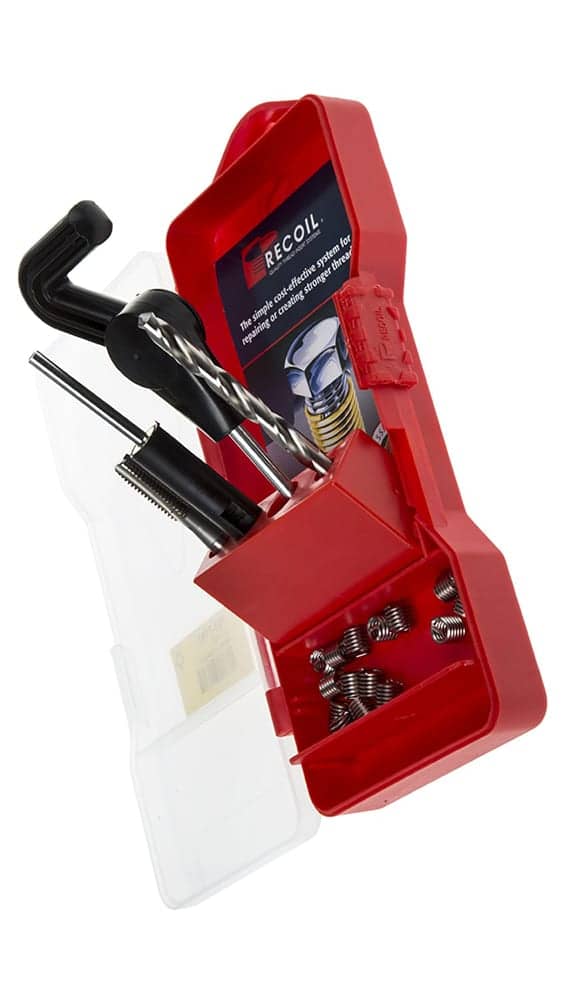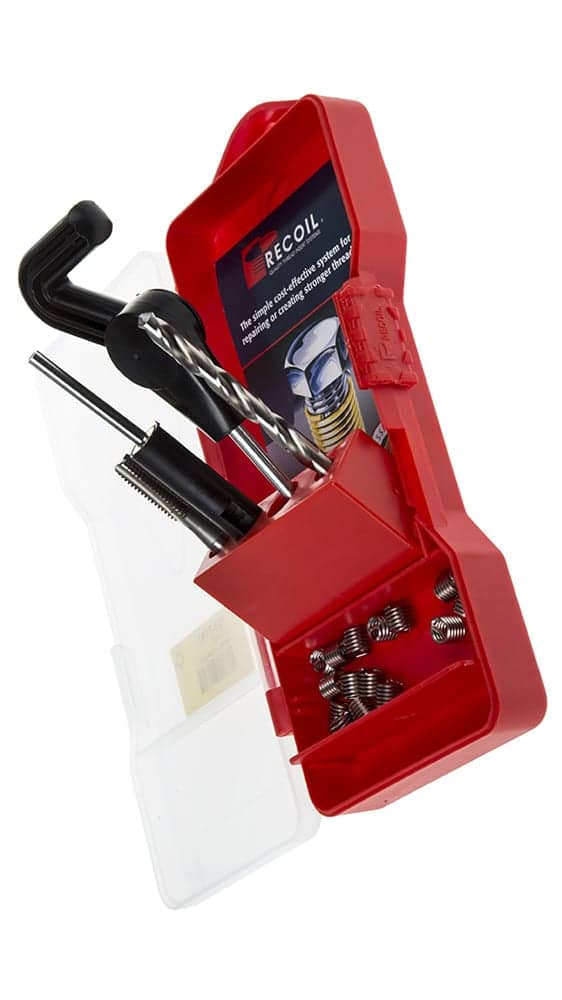 Restore stripped threads easily and permanently with Heli-Coil® thread repair kits and master sets. Heli-Coil® application-specific thread repair kits make complex repairs manageable and are often the recommended solution by both domestic and foreign automakers.
Heli-Coil® inserts are available in thread repair kits and sets for permanently repairing tapped holes which have been stripped or damaged due to wear, corrosion, and over torque. Kits are available in inch, metric, spark plug, and pipe thread series. All kits have a quantity of inserts, the proper size drill, high-speed steel Heli-Coil® tap, and installation tool.
Master Thread Repair Sets are also available and contain 7 Inch Coarse Size Inserts, 6 Inch Fine Inserts, and 8 Metric sizes. All sets contain a drill, tap, tool, and inserts for all sizes.