HeliCoil Screw Thread Inserts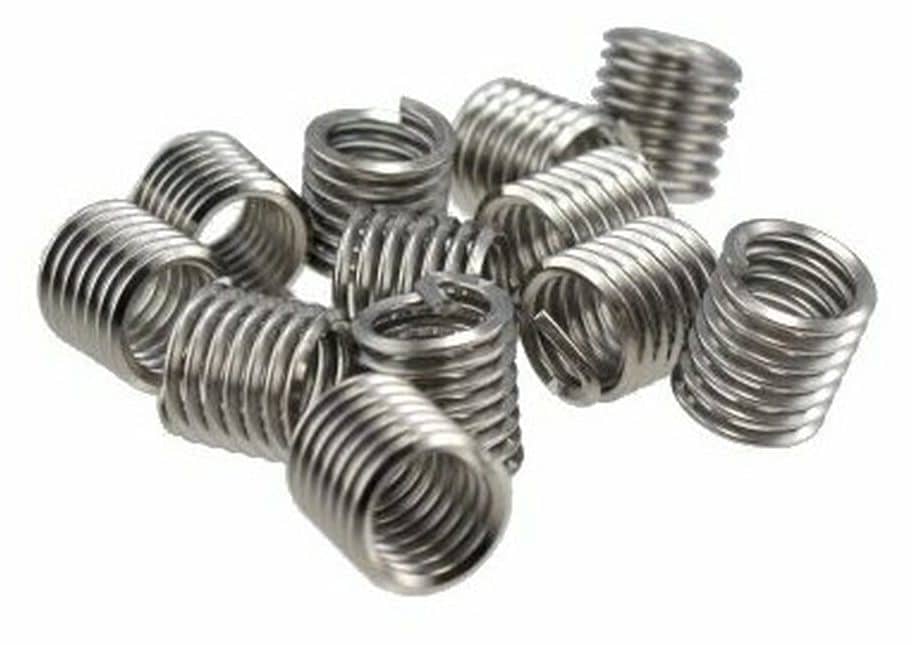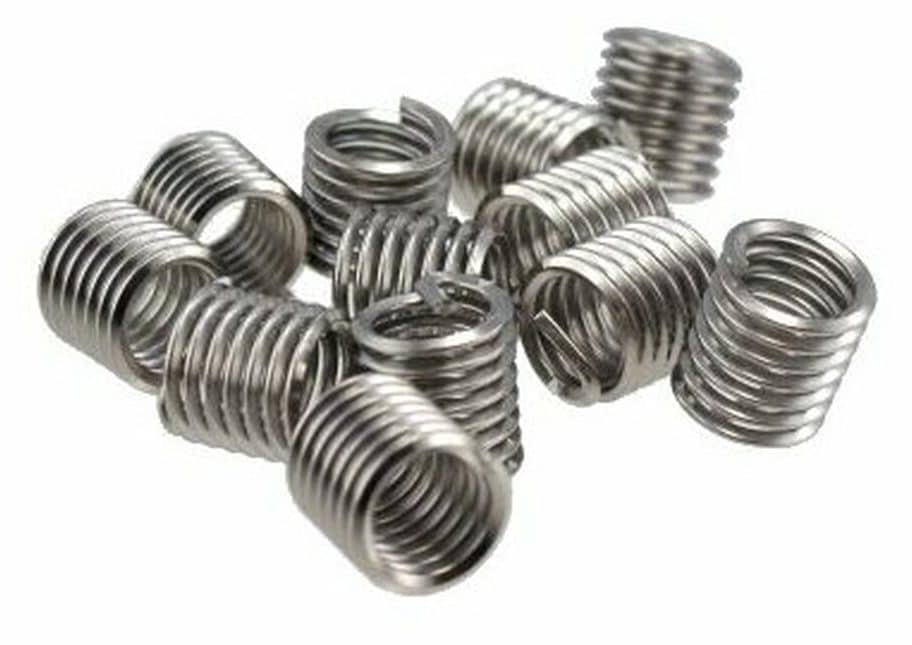 Fast Facts:
Require no staking, locking, swaging, keying, or interference fit (Free-Running).

Automatically adjusts to any expansion or contraction of the parent material (Free-Running).

Anchor permanently in place against the tapped hole (Free-Running).

Positively secures threaded members against vibration or shock loosening (Screw-Locking).

High reusability factor due to the exclusive Heli-Coil® Resilient Screw-Lock which permits frequent removal and reassembly of bolt without appreciable loss of torque (Screw-Locking).

Positive self-locking torque, complying with MIL-I-8846 and MIL-N-25027.

Available in inch and metric series.

Successful applications in aviation, electronics, industrial, automotive, and military.
Inserts and Tooling comply with the following Standards
NASM122076 thru NASM122275 Insert, corrosion resistant Helical Coil Coarse Thread (Inch Series)
NASM124651 thru NASM124850 Insert, corrosion resistant Helical Coil Fine Thread (Inch Series)
NASM21209 Insert, Screw Thread, Self Locking (Inch Series)
NASM33537 Insert, Standard Dimensions, Assembly (Inch Series)
NASM8846 Insert, Screw Thread, Helical Coil (Inch Series)
MA1565 Insert, Screw Thread, Helical Coil (Metric Series)
MA1567 Insert, Screw Thread, Helical Coil, Standard Dimensions, Assembly (Metric Series)
MA3279, 3280, 3281 Insert, Screw Thread, Helical Coil, Free Running (Metric Series)
MA3329, 3330, 3331 Insert, Screw Thread, Helical Coil, Screw Locking (Metric Series)
A559158 Insert, Screw Thread, Helical Coil, Free Running and Screw Locking (Inch Series)
NAS1130 Insert, corrosion resistant Helical Coil Fine Thread (Inch Series)