Dry Film Lubricant HeliCoil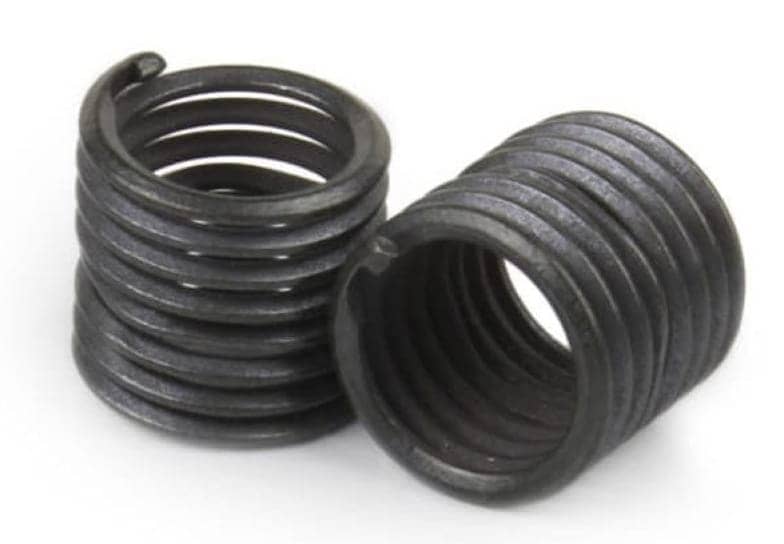 The most versatile, and most popular, coating applied to Tanged or Tangless HeliCoil Inserts is the Dry Film Lubricant. 
The Dry Film Lubricant is applied to limit galling between the insert and the fastener. 
The Dry Film Lubricant is a Molybdenum Disulfide applied in accordance with AS5272 (Type 1). 
On Locking or Free-Running inserts, the coating will be Dark Gray to Black in color (NASM8846).
In addition, Molybdenum Disulfide has inherent corrosive inhibiting qualities: Galvanic Corrosion Resistance – Independent testing indicates Molybdenum Disulfide may be suitable for certain applications requiring resistance from galvanic corrosion.